Charity Events
The Hong Kong Golf Club has long been a dedicated supporter of local charitable concerns and hosts numerous events for the benefit of worthy causes throughout the year.
Over the course of 2016 and 2017, events held at the Club raised in excess of HK$25 million (US$3.2 million) for charities in Hong Kong.
Charities that have benefitted from complimentary hosting include some of Hong Kong's most notable organisations: the Community Chest, Po Leung Kuk and the Tung Wah Group of Hospitals.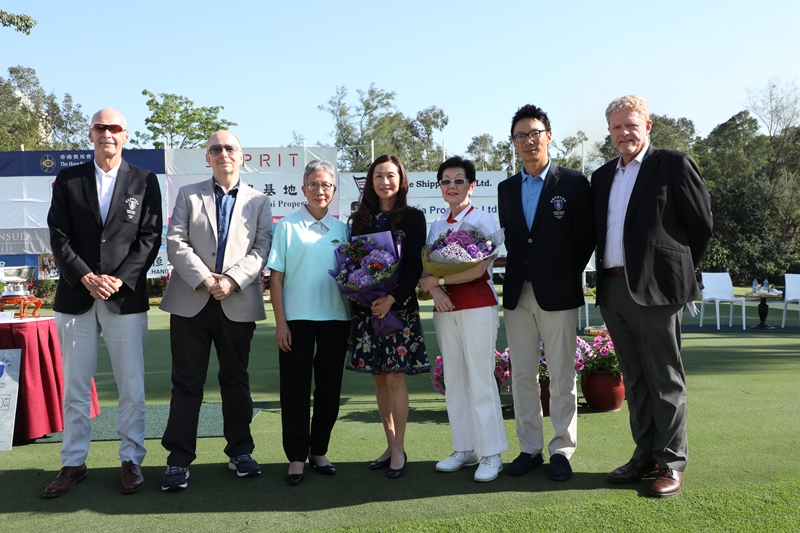 Additionally, since 1987 the Club has hosted its own charity golf event – the annual Cup of Kindness. Traditionally held in the latter months of the year and involving the participation of hundreds of the Club's members, the Cup of Kindness draws sponsorship from a broad spectrum of Hong Kong companies to help raise much-needed funds for extremely worthy causes.
The 31st edition of the Cup of Kindness, which was staged on 28th October 2018, raised approximately HK$4 million for worthy causes. Of this, HK$1 million was donated to the Sheung Shui-based Home of Loving Faithfulness, a residential care home for mentally and physically disabled young people. And HK$1 million was donated to the Operation Santa Claus (OSC), the annual fund-raiser jointly organised by the South China Morning Post and RTHK, which is the first time become one of the beneficiaries. Other organisations that the Club has supported through the Cup of Kindness include: the Buddhist Po Chung Home for Aged Women; Heep Hong Society – Jockey Club Early Education and Training Centre; the Evangelical Lutheran Church Social Service and the Hong Kong Evangelical Church of Bradbury Sheung Shui Family Centre.
The Hong Kong Open Charity Cup
This special event, which is run by the Hong Kong Open's charitable partner, Friends of Asia Hong Kong, and which is supported by the Club, takes place the week after the Hong Kong Open over the same Composite Course that the professionals play. In 2018 the event raised fund for two beneficiaries – Operation Santa Claus and the Hub Hong Kong. We are thankful to Friends of Asia Hong Kong founder, Caleb Chan and his team, as well as the event's participants, which comprised many Club Members, for their generosity and enthusiasm.